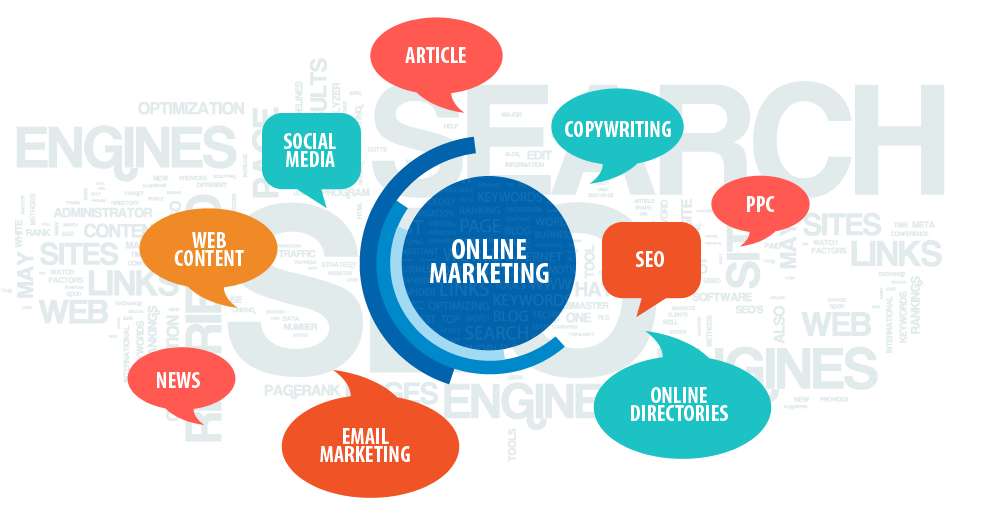 As the global business has got its head all the way into online marketing, the need of a company to focus on improving its online exposure has become inevitable. Search Engine Optimization has developed its wide possibilities in paving way for marketing establishments to reach to the right people.  Apart from spending money for targeted advertisements or for promoting websites, SEO uses the natural way of optimizing a particular website in the web search results. There will be no direct involvement between the optimizing team and Search Engine Company in the SEO process, but it's done by giving specific keywords in the web title or domain, that would match with what the users usually wish to search for.
SEO if blended with Content Marketing will work as a great marketing tactic that no other online marketing technique could achieve. While considering the business development in South India, it's evident that there is an ignorance of most of the business people about the possibilities of Search Engine Optimization. Here, a majority of medium level companies is still unaware of the influence that SEO can give on their online marketing. Web design and online advertising has become common competition tactics in the pace of business, still most of the business owner had not yet started thinking about SEO for refining their online exposure to the right people. As the application and possibilities of SEO emerge, that will reflect in the improvement of online marketing. The investment that a business venture made for its online exposure can be enriched only if proper SEO consulting is done out.
Optimization is never being a simple process, as it is not clearly evident of how search engines – mainly Google – rate a website in their search results. It may be a random process done by taking records of the most frequently searched keywords, or most viewed websites in a keyword result. As a process needed with continuous involvement, each and every step in SEO has great importance. It's a business sport that competes in place of ever changing global marketing trends. Entrepreneurs with the right craft and vision are those who gained achievement by investing in optimizing their website. The maintaining of a once optimized website is much to be cared as the ranking may keep changing with time. Though it's a work needed with patience as it take some days see progress. The search engine may check for a few records of websites to update the ranking, which they give to search engines.
In one way we can say that social media has put forth a great influence in emphasizing the result of Search Engine Optimization. Sharing links in social pages can help to gain views of the website. If a social media account associated with a marketing venture is frequently updated with quality contents that will lead Google to consider it for the website. More the social sites linked with a website are kept updated the more it helps the website to stay optimized in the web search. Also social pages of a website will attract users and in that way increase the view over the web.
A thing that a search engine optimizer must always keep in mind is that the search engines, whether its Google, Bing or Yahoo!, all of these gives preference to the more legitimate and updated site that would help them to contribute to the users with attractive content which satisfy their needs. It must be easy to understand, relevant to the search keyword, designed professionally and would be accessible to modern browsers.