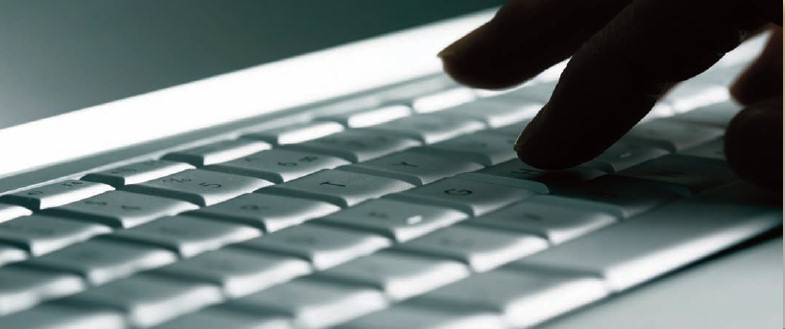 Ways to Improve the Readability of Your Business Website Blogs
If you are familiar with SEO, you know that content marketing is one of the basic foundations of online marketing and without fresh, informative and useful content you cannot build an effective SEO campaign. When it comes to business website blogs, if you are expecting more number of clicks for your site then your site blogs must be that much good. Many content experts have pointed out that you need to produce content that does not just relates your product/service, but something useful and informative to readers.
The readership of your website blogs increases when you consider factors such as how you convey your idea or opinion, simplicity in your writing style and ensuring your blog are not entirely SEO-centric. You need to think about more than just page views, when you are looking to address the specific issues of your blog.
Your main objective is to transform your website blogs into a resource that people will be coming back for more and in turns help your business enterprise to become an industry authority that specializes on industry-specific, insightful news and expert analysis. Once you identify the critical issues of your company blog, you can start working toward reshaping your company blog in such a way that truly inspires your readers. Here are some valuable tips that help you to get started with.
Make it Simple – When you post your blogs make sure that they are easy to read and skimmable. Instead conveying your ideas, suggestions or opinions in long paragraphs, you can use bullet points, or make the long paragraphed content into short paragraphs, add subheadings wherever needed so that the blogs are easily digestible. 
Making Your Posts Highly Useful – It will be boring for your readers when you continuously post blogs related to your products or services. If you want to establish, credibility, expertise and knowledge within a niche, then you to post blogs that are instructional, entertaining and informational. 
Beyond Business-Customer Relationship – You can make people more connected that is beyond just business-customer relationship by coming out from "behind your brand image" and letting readers know who works behind the scenes. This strategy makes your business more relevant and maximizes brand loyalty. Your blogs will provide you the opportunity to express opinions and report news on a more personal level. 
Try to Bring New Flavor – For driving more organic search traffic, lending credibility to your content, exposing your business to new people in your industry, you have to reach out to other industry experts by interviewing them in a journalistic style. For this, you can just use your iPhone or any other smartphone, turn on the audio recorder and get them talking. After that, transcribe the audio with some help from oDesk or Elance, and find creative ways to format the content. 
Make Your Posts Visually Attractive – You can convey your ideas or opinions in the form of infographics on your company blog. Many surveys have pointed out that readers are more likely to engage and share blogposts that consists of visuals. Other than infographics, you can add relevant images, videos that will get more 'likes' and shares in Facebook and in other popular social networking sites. 
Recycling and Reusing Your Old Content – It is not illegal to use your old content, but you have to re-publish it to your audience in new formats. For example, if you have a popular instructional blogpost, you can transform it into a checklist and printable PDF. Here you can add the same content but change the format. 
Use Story Mode – When preparing blog content, you can implement a narrative-style as your narratives packed with useful information can keep readers engaged and they will be coming back for more. Regardless of whether you have a professional or causal tone on your company blog, it is always a good idea to tell a story. 
By using the tips mentioned above in your content marketing campaign, you can make your potential customers into repeat customers attract new customers and thus expanding your customer base. You can seek help from professional content developers who can offer you cost-effective and client-specific solutions unique to your needs.