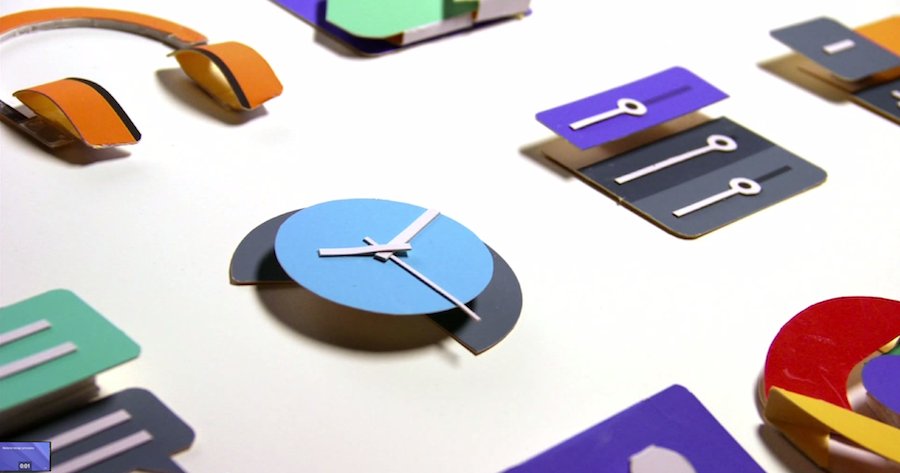 You can now Download Google Search iOS App that is Rebuilt with Material Design
As an early holiday gift to iOS users, Google has released its new Search App for iOS which is embedded with latest features and design that came with its recently launched Lollipop OS. In its blog posted on December 11th, Google said that the new app is rebuilt with its brand new material design which is now getting positive reviews from all sides. The search giant says that their Search app is now available for download in the App Store and will help iPhone users to perform multitasking more effectively than before. In addition to the material design feature, the Google Search iOS app is updated with three useful new features that will help you in keeping track of recently visited web pages, simplified Google Maps navigation and much more.
Viewing Recent Pages at a Glance – We know that how one online search can lead to another and it keeps going as we wish. Before you know it you are five web pages removed from what you originally wanted to visit. Now it is easy to roll back to few web pages with the new 'recents' button placed on the lower right hand side. You just need to tap it and you can flip through all of recently browsed pages and get back to where you originally intended to browse.
Integration of Google Maps into the Search App – One thing that has been missing in the Google Search iOS app is the integration of Google Maps. When you use the brand new Search app on iOS, you can do a location search which will display a map at the top of the search results screen, where you can tap on to open in an expanded view. For Android mobile users, they cannot think of life without Google Maps as it really helped them to find their destination when they arrive in a new place.
Performing a New Search on the Go – If you are in the middle of reading through a web page you found via the Google Search app and have the idea to search for something else, you do not have to go back to the search box to perform a new search. In your Search app, there is a hovering Google Search button in the center of the bottom of the screen that you can tap at any time to perform a voice search or text search.
Most experts believe that Google is focusing to include more iOS users to its global search traffic and they are planning to introduce more of their apps based on their material design. Google Search for iPhone fans has been given the new interactive design as iOS has brought in a similar appearance to latest Android OS's material design along with optimization and new features for the new iPhone 6 and iPhone 6 Plus devices. It has been customized to fit images on to a bigger display in Google search.